My MZX projects
My Main Project: It's called "The Cavalier". It's (hopefully) going to be a kind of an RPG.
Current Status:I'm working on improving the graphics.

Title:50%
Plot:10%
Map:50% (drawn on paper)
Walk Engine/Animations:100%
Sword/Battle Engine:10%
Food Engine:100%
Day/Night 'Engine':100%
Graphics:75%
Sounds:10%
Inventory:50%
Boards:0%
Overall:5%


My 2nd Project:It's called Side Scroller RPG. Almost every time I get stuck with my main project, I start to make this happy crappy game.

Download the demo by copy-pasting the following address to your address bar :

http://www.digitalmzx.net/forums/index.php?s=8abf069707a7ec360d2cc497a76ce299&act=Attach&type=post&id=43790

Title:50%
Plot:50%
Overall:20%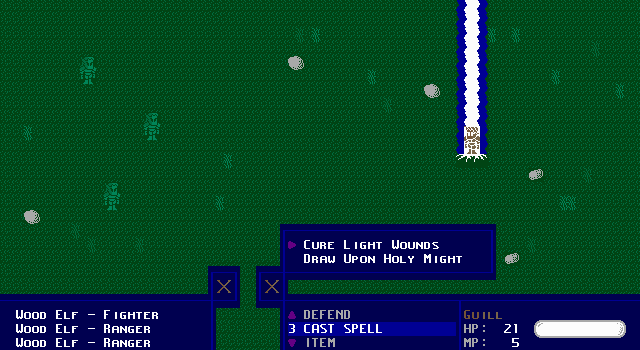 My other MZX 'thingies'
Well, I'm sorry. I made the horrible Huntdrak. Please forgive me, it was my 1st game ever.

I was working on DoK (Dungeons of Kalborn), but it was cancelled. I think you can still find the demo from the DigiBoards.

I also made the happy crappy Random Dies-engine, which was actually made for my and my cousin's DnD session(Since a had no DnD dies, Elthar had them).

I made some terrible samples for Tommy's and Jauhis' Zombie Quest, which was a great comedy game.

I've also been working on many several games, but they were all cancelled.

We have our very own Megazeux "company" known as CyberPunks. The members are Me, Tommy, Jauhis, and I guess Henok's in too. We have no actual "leader" or "captain".